Two of the six new cases of COVID-19 reported in Saskatchewan are in the north-west zone.
Both cases were located in the Turtleford-St.Walburg subregion which now has a total of four active cases.
In the north-west zone, there is one active case in the Lloydminster-Maidstone subregion, two in the Battlefords subregion and 18 in the Cut Knife-Wilkie subregion. Two cases in the Cut Knife-Wilkie region are considered to be recovered.
Across the province, one new case was reported in Saskatoon, one in the north east zone and two in the south west zone. The province has also removed one case from their total as it was an out-of-province case.
The province reports another 20 recoveries in the province. A total 1,439 people out of 1,595 cases have recovered.
Five people are in hospital. One person is receiving inpatient care and four people are in intensive care, all in Saskatoon.
The province says 85 of 134 active cases are in communal living settings.
---
Northwest Regions, broken down: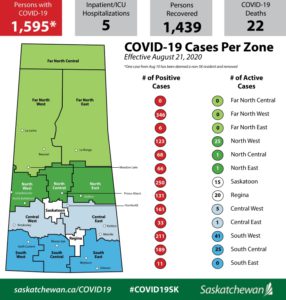 North West 1
Aquadeo
Cochin
Edam
Glaslyn
Kivimaa-Moonlight Bay
Meota
Mervin
Metinota
Paradise Hill
St. Walburg
TurtlefordNorth West 2
Denzil
Lashburn
Lloydminster
Macklin
Maidstone
Marsden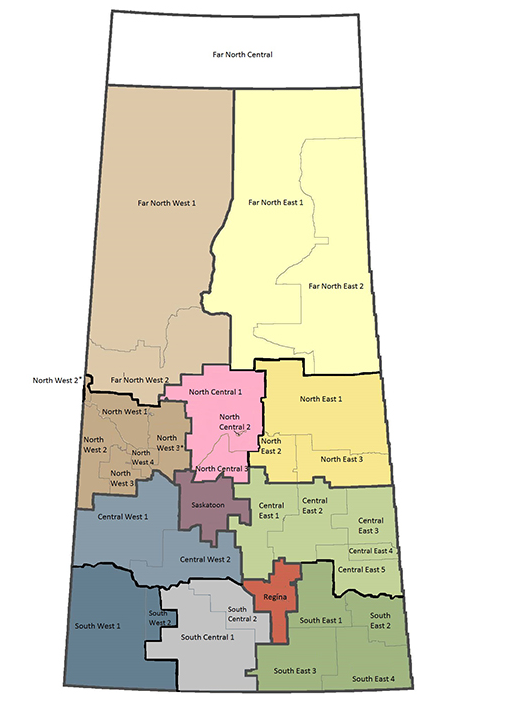 Marshall
Neilburg
Paynton
Primate
Senlac
WasecaNorth West 3
Cut Knife
Landis
Scott
Unity
WilkieNorth West 4
Battleford
North Battleford