Winter weights season is slated to end in Saskatchewan completely on Monday, and spring road bans will begin at the same time.
At 12:01 AM on March 15th, road restrictions for truckers hauling on secondary highways and many rural roads in southern Saskatchewan will be in effect.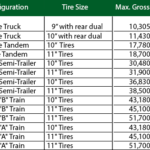 These bans are brought in every year in March or April and are designed to protect roads from damage during the thawing season when they are most susceptible.
They reduce allowable weight on secondary highways and RM roads by 10 to 15 per cent.
The Ministry of Highways will announce other road bans as they become available through social media or the Highway hotline. People can find all current road restrictions on the government's website or the Highway Hotline as well.
Commercial carriers can also reach out to the Inquiry Line for questions about spring road bans and any other technical or regulatory information.