The City of Lloydminster will be changing its travel expense policy.
Travel expenses of the municipal government were the focus of intense public scrutiny in recent months, after financial records from the last six years were posted to the City website.
During the course of that scrutiny, it was stated by Acting Director of Strategy Todd Corrigall that the City had no parametres on where they could go for meals while travelling on City business, no limits on the amounts that could be expensed for those meals, or limits on general conference expenses.
However, Corrigall had also indicated that work was ongoing to get a new policy in place, which was brought forward on Monday afternoon to council.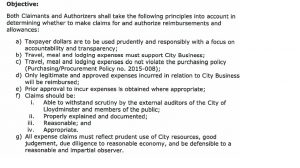 If approved, the City will switch to a system of per diems for City workers. Senior members of administration and members of city council would not have the per-diem system applied for "validated business development purposes". However, they would be required to submit receipts.
An additional key change would be the requirement for senior administration and city council members to fill out monthly travel reports, which would summarize the nature and cost of their travel expenses. Under the new policy, these reports would be posted to the municipal website.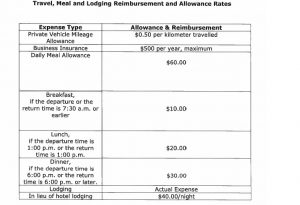 During the discussion held on the topic by city council on Monday, the only change put in place to the policy was the changing of a $60 per diem rate to a $51 per diem rate. This change was recommended by Councillor Jonathan Torresan, who wanted to have the City conform to rules set out by the Canadian Revenue Agency.
Lloydminster mayor Gerald Aalbers expressed support for the new policy after the meeting.
"I think it's huge," said Aalbers.
"I think it's part of that whole question about transparency as it was referred to in the discussion. I think it's important that we have ground rules laid out. Once you have a set of rules, you have something to work with."
Councillor Ken Baker also had positive views on the policy.
"It's important that everybody knows what the policy is, and it's clear," said Baker.
"This what you get paid for, and this is what you don't get paid for, and you're not wasting taxpayer dollars."
The policy will return to the chamber for discussion on December 12.