Unity RCMP say a helicopter has crashed in the RM of Eye Hill after making contact with a power line.
On Tuesday morning, a helicopter was spraying a field with a non-toxic liquid when it hit a power line that took it down. RMCP say the pilot and only person in the helicopter was treated at the scene and later transported to a hospital in Saskatoon with non-life threatening injuries.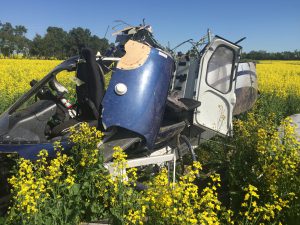 The investigation is still underway with Transport Canada, Transport Safety Board and Occupational Health and Safety.