Music, food and community were celebrated in abundance Saturday night as the Lloydminster Region Health Foundation hosted the 20th Anniversary Gala at the WLS Convention Centre at the Lloyd Ex.
A capacity audience dined the evening away to the smooth jazz-blues styled quintet of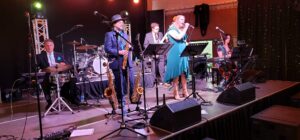 Carmela McDonald and friends followed up by silent and live auction proceedings culminating in a night of rocking out to LRHF gala favourite Side One.
The community effort was to purchase a new ventilator for the Lloydminster Hospital.
LRHF CEO Stephanie Munro says final numbers are still being tallied as she delivers an update.
"We grossed over $350,000 with this event this year. And only through the generous
support of our donors, sponsors and to each and everyone of our community members that was there that night, just creating the opportunity for us to provide enhancements to our community is so amazing."
Munro indicated that funds left over after they buy the ventilator will go to the greatest needs endowment fund for future priorities as the needs arise.
Another aspect of the first gala since the lifting of COVID restrictions that Munro singled out was the community spirit and festivities that went late into the evening.
"For me, just to see the smiles on people's faces and to see them laughing and to see them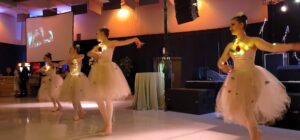 dancing and enjoying themselves. For me, we did an amazing job at raising some funds to enhance health care in our community, but we also did an amazing job of providing a mental health outlet for our residents as well."
The LRHF has a calendar of fundraisers packed into the fall beginning with the Dustin McConnell golf tournament this weekend, the Boundary Battle of Alberta in September and leading to the livestream event later in the year, says Munro.
The LRHF is expressing their gratitude for the community's generosity.