To help as many people as possible have their voices heard this election, MyLloydminsterNow has compiled answers to frequently asked questions about the upcoming vote. This will cover where to vote, how and information people will need before casting their ballots. All of these details come from Elections Canada unless otherwise mentioned.
In the encouragement of informed decisions as well, this page will showcase local candidates running in our area. Candidate profiles on MyLloydminsterNow will be listed below.
Candidate Profiles
Voters in the Lakeland and Battlefords-Lloydminster ridings have a number of candidates to choose from. Residents can click the blue hyperlinks to read more about each candidate. People can also find video of the September 13th debates here.
Lakeland Riding
Keri Wall- Green Party of Canada
Battlefords-Lloydminster
Kira Brunner- Green Party of Canada
FAQs
1. What's my Riding in this Upcoming Election?
Which riding a resident of Lloydminster votes in breaks down to which side of the City they live on.
People with a Saskatchewan address will vote in the Battlefords-Lloydminster riding, while people with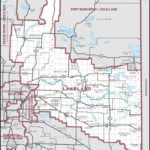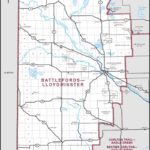 an Alberta address will vote for Lakeland candidates.
Elections Canada has also put out maps for surrounding communities that also make up these ridings, which are next to this question. You can click to expand them.
2. What do I need to bring to vote in the federal election?
Voters need to bring an ID card with their current address on it. Acceptable identification includes a driver's license, or any other ID card with your face, name and address on it.
If someone's ID doesn't have their current address on it, they can bring a piece of photo ID along with forms that have proof of address. A full list of what's acceptable is on the Elections Canada website. 
Alternatively, if you have no photo ID, you can declare their identity and address in writing and have someone who knows you and who is assigned to your polling station vouch for you.  The voucher must be able to prove their identity and address. A person can vouch for only one other person, except in long-term care facilities.
Voters are also strongly encouraged to register to vote for a quicker experience at the polls and to have this identification. People can register on the Elections Canada website, after which the card will be mailed to them.
3. Where's my Polling Station? When can I vote? 
Election Day is September 20th for the 2021 Federal Election, on which people can vote at their assigned polling station. This will be on their Voter Registration Card, or people can use the Voter Services page on Elections Canada to look it up.
Polls will be open for 12 hours on that day, depending on time zones. Central Time Zone voters will have their polls open from 8:30 AM to 8:30 PM, while people on Mountain Time can vote from 7:30 AM to 7:30 PM.
There are alternatives for residents who can't make it to the polls on Election Day, however. People can vote at Advanced Polls. These will run from 9 AM to 9 PM at people's assigned polling station.
The dates for these advanced stations are:
Friday, September 10th
Saturday, September 11th
Sunday, September 12th
Monday, September 13th
Voters can also cast a ballot at any Elections Canada office before 6 PM on September 14th. The closest office to them can be found on the Elections Canada website.
4. Can I vote by mail in this election?
Elections Canada says residents will be able to vote by mail this election, but they need to get in early.
They note that while polling places will have health and safety measures in place to protect against COVID-19, more people may still choose to vote by mail, especially they are if vulnerable to COVID or living abroad, for example.
If someone wants to vote by mail this election, they need to apply on the Elections Canada website before September 14th at 6 PM. Elections Canada anticipates a 72-hour turnaround on these packages getting to voters, but this may take longer as they get the program up and running at full capacity.
People can find how to mark their ballot on the Elections Canada website as well. People will write the name of their candidate, but don't have to write the party as well. If they do write the party, they must make sure the candidate's name is on there as well, otherwise, it will not be counted.
People who have concerns about their mail-in ballot or the application process can find out more on the Elections Canada website. If someone chooses to mail in their ballot, they have to do it this way, and cannot change their mind and vote at a polling station.
5. More Questions?
Anyone looking for more specific information on voting this election can consult the Elections Canada website.